* SportStock is a new app available on the app store that allows for online trading of of NBA player stocks based on perceived value.
From Paul George to Kyrie Irving, the playoffs have set a stage for up and coming stars to make their names known in the NBA. Therefore with the first round beginning Saturday, it's time to predict which players will have their values most helped by some postseason play.
1. Dario Saric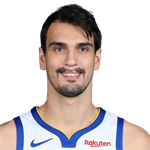 Current Price: 89.48$
The 76ers are finally in the playoffs and that means that there will be a spotlight on players other than Ben Simmons and Joel Embiid. One such player is Dario Saric. Saric averaged 14.7 points, 6.7 rebounds and 2.6 assists per game this past season with solid defense and established himself as a crucial piece of this team. With Embiid out for at least part of the first round, Saric will have a chance to get a bigger role and prove himself. At only 89.48$, there is plenty of room for Saric's stock to grow.
2. Robert Covington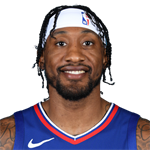 Current Price: 122.11$
Saric is not the only 76er with a chance to prove himself. Covington has actually been a solid contributor for Philadelphia throughout these past few seasons, though from the amount of recognition he gets you wouldn't know it. Covington is not only known throughout the league as one of the best wing defenders but also a capable scorer (12.6 PPG), who averaged 2.5 threes per game on 37% shooting in 2017-18. Like Saric, Covington has a huge opportunity in the playoffs to prove that he is more than an average role player. If he does that, expect his price to shoot up.
3. Ricky Rubio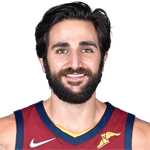 Current Price: 125.15$
Looking at Rubio's 2017-18 stat line won't do the point guard justice. 13.1 points, 5.3 rebounds and 4.6 assists isn't his best statistical season by any means, but make no mistake- his arrow is pointing up. The point guard looked reinvigorated after the all star break with averages of 15 points, 5.3 rebounds and 5.6 assists per game. Additionally, he now enters his first postseason as one of the three focal points of a 5 seed in the West looking to crash the shaky Thunder's postseason party.